Dry shampoo is one of the most popular hair products on the market. It has become a staple for beauty enthusiasts of all hair types because of its refreshing and reviving results.
While the product is intended for dirty hair to soak up grease and give your hair a cleaner look, many people don't realize that there are countless other ways to make styling your hair more manageable.
How Dry Shampoo Works?
Hair follicles produce sebum (the natural oil that softens your scalp and gives hair its texture) and sprout hairs all over your scalp.
However, when you sweat, oil from your scalp ends up in your hair. While having a low quantity of oil is normal, an accumulation makes your hair seem greasy.
It might take time to wash, dry your hair, and style daily. It could also be detrimental to your hair health, thus, making dry shampoo your go-to option! It contains active ingredients with alcohol and starch, making your hair look clean and smell good.
The Most Unexpected Ways of Using Dry Shampoo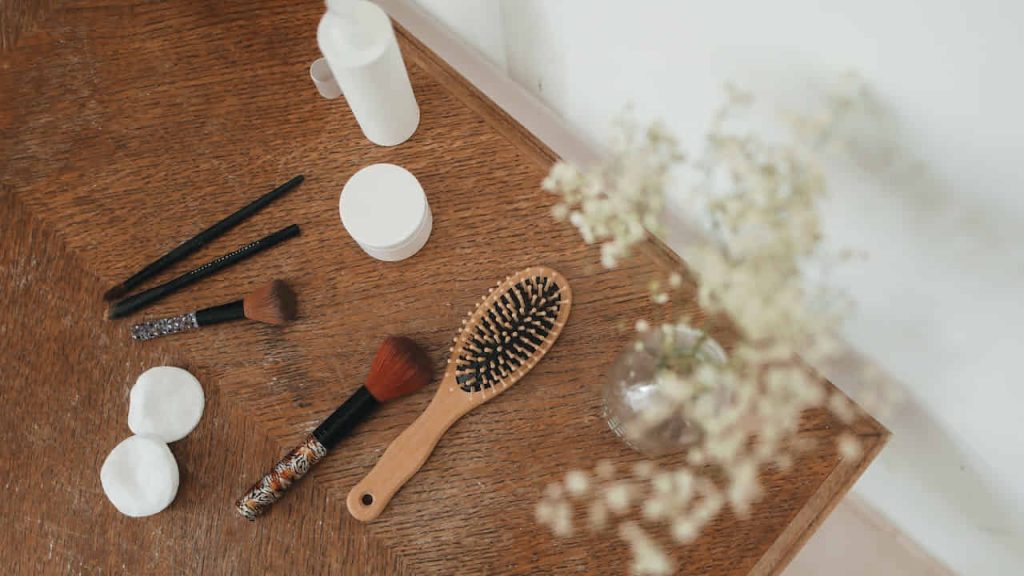 1. As a Volumizer
Even if your hair is clean, it can still fall flat!
Whether you struggle with naturally thin or flat hair or need a volume boost after wearing a helmet from Get Lowered Cycles all day long, you can use a quick spritz of dry shampoo to add some volume.
2. For Extra Hold
Do you struggle to get curls to stay in your hair?
Do you, like many people, find that your hairstyles come undone after a few hours, especially on freshly washed hair?
Here we've got the solution for you! Brushing a few sprays of dry shampoo through the hair can add extra grip for curls, allowing you to style your hair more efficiently and increasing the likelihood of your hair staying in place for longer.
3. To Cover Roots
Today, lightly tinted options are also available for every hair color shade. While these products are designed as an alternative to products with a white cast that might not blend easily into dark hair, you can use them to cover roots that need to be touched up.
Select a dry shampoo that matches your natural hair color, spray it directly on the roots, and avoid blending or brushing.
4. As a Texturizer
Want to add a beachy, messy look to your perfectly uniform curls?
Many hairdressers use dry shampoo as a texturizing product for extra grip and volume in finished styles, as it is the best product for those wanting an intentionally messy look.
5. As a Light Styler
If you find wax or pomade too heavy on your hair, adding a pinch of this alternative washing product to finished hair pieces can add a little extra hold without being too much. This is also a great alternative to hairspray for anyone wanting extra grip without looking or feeling crunchy.
6. To Correct Mistakes
Sprinkle some over hair roots if you've mistakenly used too much shine spray or serum. While you get ready, let it absorb and brush it off before leaving.
7. Serves as a Standby Deodorant
Although it won't last as long as your regular deodorant, it works! Dry shampoos contain starches that also keep your skin dry and smell good.
8. To Maintain Your Brows
Work your preferred dry shampoo through your brows with a clean toothbrush or mascara wand. The starches in the composition will coax unruly hairs to fall into order while giving them a fuller appearance.
9. Defrizz Your Bangs
Greasy bangs and face-framing layers can adhere to your skin, especially in the heat. Grease must now be said farewell!
To keep your fringe airy and from clinging to your face, mist the bottom of it with dry shampoo. Then conquer the day without being concerned about stringy fringe.
10. Spot Design
Dry shampoo is excellent for fine details since it gives body and grip. Try lightly misting or dusting your hairline, then gently working hair into face-framing waves or curls with your fingertips.
11. Grip the Pins
Spray a little dry shampoo on your barrettes or bobby pins before using them if they tend to slip around.
12. Get Bedhead
If you have short hair, pouring dry shampoo all over it and then mussing it with your hands can give you a sassy, disheveled appearance in seconds.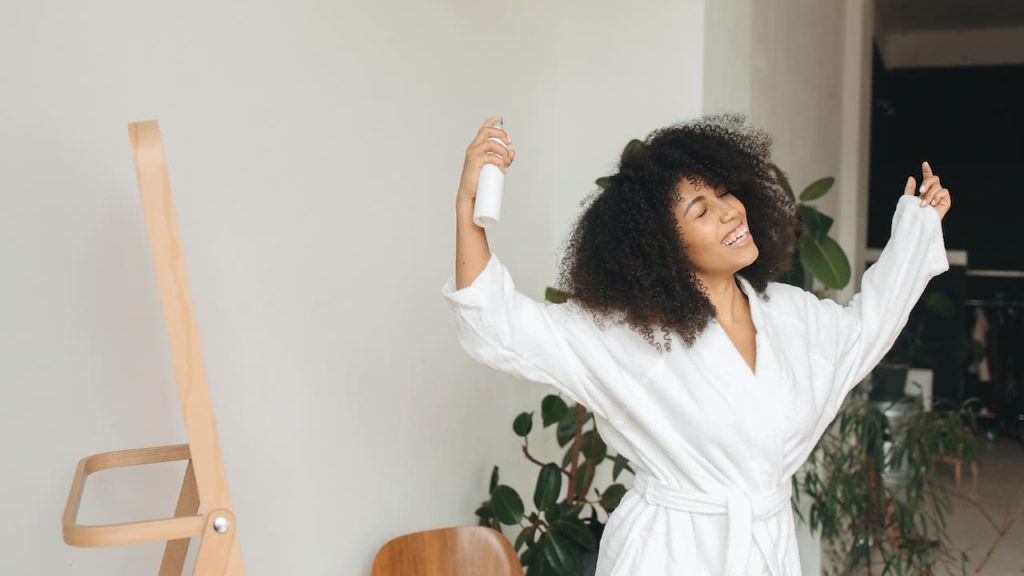 Final Words
Everyone knows that dry shampoo absorbs hair oils, but it doesn't replace washing your hair – wash them as often as necessary. And kindly refrain from using it on your scalp for more than two days in a row.
Also, use organic essential oils to enhance overall hair health and achieve a stunning look!